Meal Prep for Finals Feed
December 10th - December 14th, 2017
$0
Our College Ministry needs your help!
Every semester, Countryside commits to feeding hundreds of college students during Finals Week. Finals Feed has been a wildly popular event for both students active in serving at Countryside, and those who do not consider this their church home. The event is a fantastic and fast-paced week, but we need volunteers that are willing to cook, serve, clean and donate food.
Please prayerfully consider volunteering your services for Finals Feed.
If you can't find a spot that fits or have questions, email Matt McCullar mmccullar@countryside.church.
Countryside Kids Christmas Program
December 24th, 2017
Christmas is right around the corner and our Children's Christmas Eve program is starting this Sunday December 3rd. Children from Pre-K through 5th grade will be practicing during the Sunday School hour for the next 3 weeks (Dec 3, 10, & 17th).
The children will be given a more detailed calendar for Dress Rehearsals once the practices are underway. If any children are unable to attend or will be out of town during Christmas Eve, there is a regular Sunday School for them to attend.
There is no limit to how many children can participate. Please register your child(ren) who will be participating so we can be sure you get all of the communications about rehearsals, costumes, etc.
We are looking forward to this Christmas season and expressly Christmas Eve.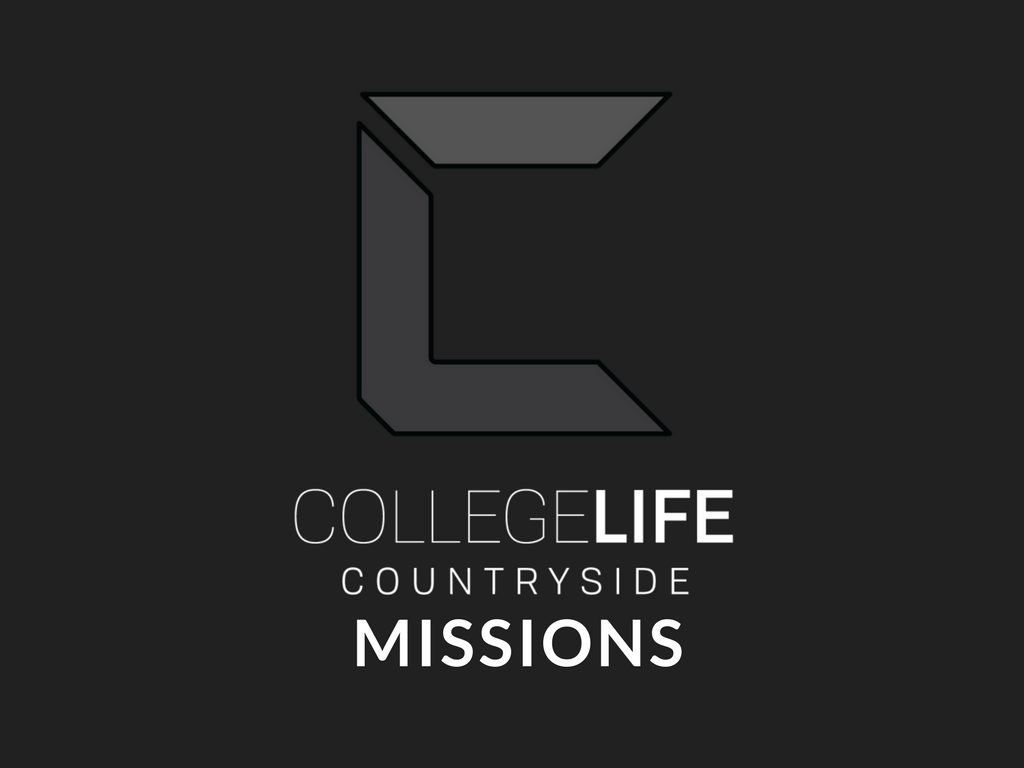 College Mission Trip
January 7th - January 13th, 2018
$135
College Life will be hosting a mission trip to the Texas Gulf Coast from January 7th - January 13th to help with clean-up and recovery efforts from Hurricane Harvey.
We are needing college students who are willing to work hard all week, as we grow in a community dedicated to do our part to help share the love of Christ with those in need. The cost of the trip is $135.
For questions, please email Bri Sands at bri.sands@okstate.edu.