Christmas rEcess: Dec 1 2017
December 1st, 2017
We're so excited for our Christmas rEcess!
Pull out your favorite Christmas shirt and your elf shoes and get ready for some fun!
5pm: Volunteer meal and meeting
6pm: Families arrive
9pm: Family Pick-up & Volunteer Clean-up
New Volunteers:
Click here to watch the mandatory training video before you register. We will contact you soon with a link to complete your background check.
Existing Families:
We can't wait to hang out with your kiddos. Please click to register "Someone Else" if you do not see your child's name on the registration screen.
New Families:
If you are a family who would benefit from this night of respite, please email recess@countryside.church to find out more information.
Meal Prep for Finals Feed
December 10th - December 14th, 2017
$0
Our College Ministry needs your help!
Every semester, Countryside commits to feeding hundreds of college students during Finals Week. Finals Feed has been a wildly popular event for both students active in serving at Countryside, and those who do not consider this their church home. The event is a fantastic and fast-paced week, but we need volunteers that are willing to cook, serve, clean and donate food.
Please prayerfully consider volunteering your services for Finals Feed.
If you can't find a spot that fits or have questions, email Matt McCullar mmccullar@countryside.church.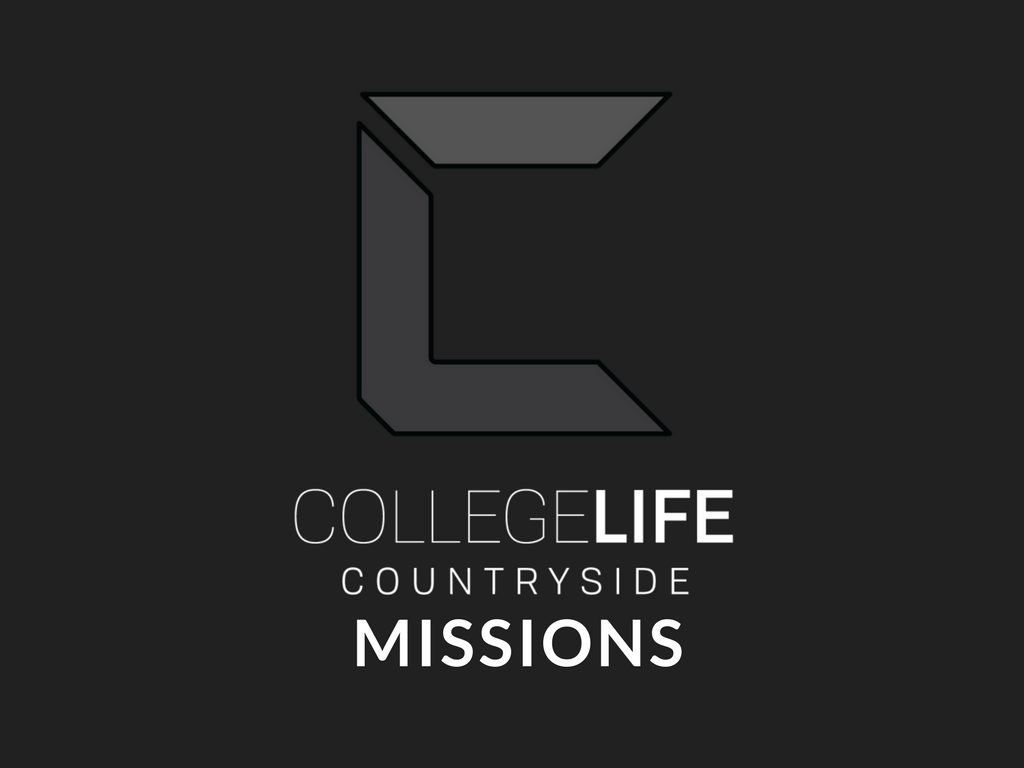 College Mission Trip
January 7th - January 13th, 2018
$135
College Life will be hosting a mission trip to the Texas Gulf Coast from January 7th - January 13th to help with clean-up and recovery efforts from Hurricane Harvey.
We are needing college students who are willing to work hard all week, as we grow in a community dedicated to do our part to help share the love of Christ with those in need. The cost of the trip is $135.
For questions, please email Bri Sands at bri.sands@okstate.edu.